In Conversation with Creative Director Isaac Reina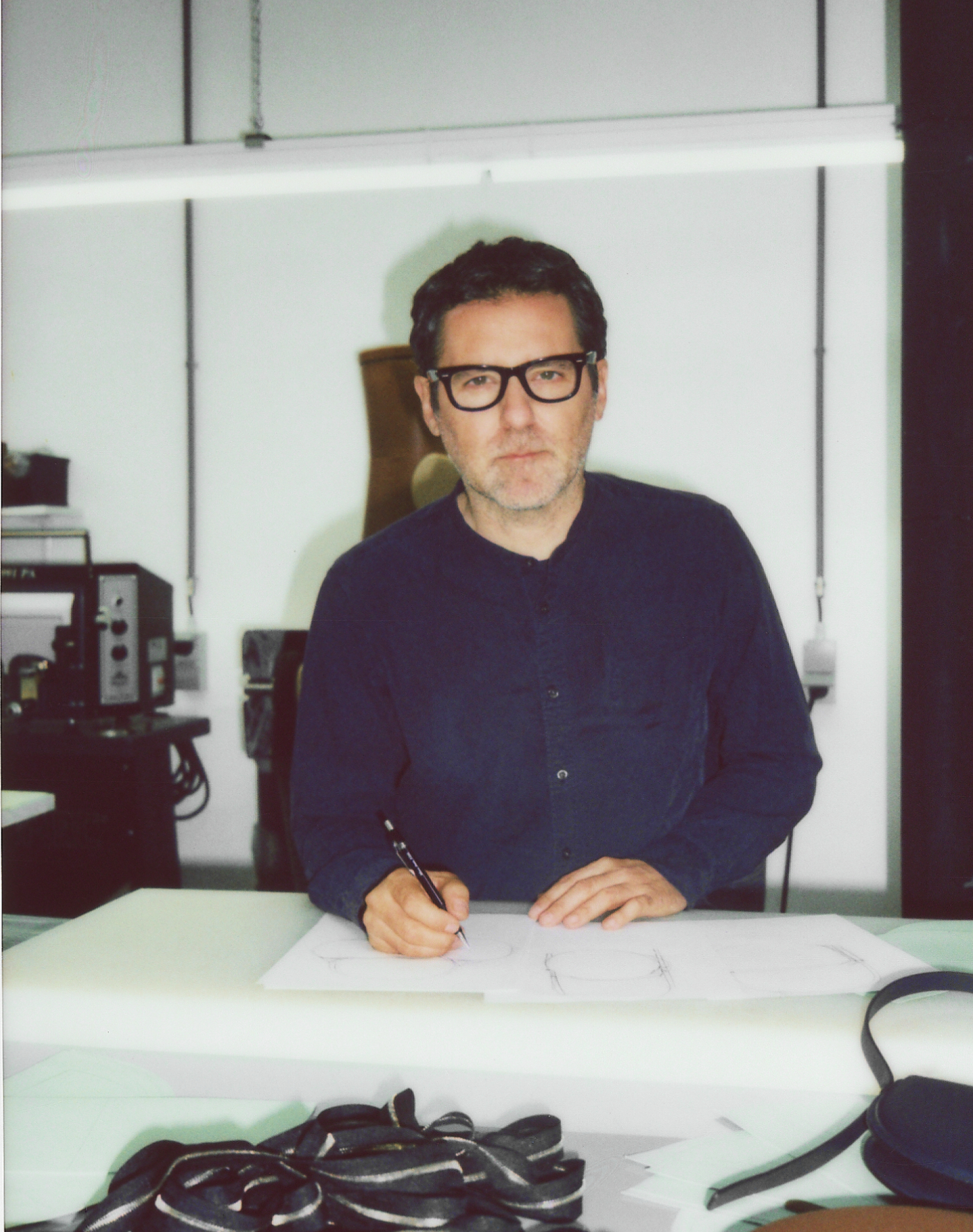 What attracted you to being a part of the At.Kollektive project?
This felt like a new type of collaboration. A real collaboration; where the goal was experimentation, not just putting a double logo on something, or changing the color of an existing project. It felt like a luxury almost, to be given time, freedom, and the chance to work with amazing leather experts.
How did you bring your own design language to the project, and how did you translate that vision into leather?
I am always looking at design masters. That is really something that I love. I am always buried in books, looking, researching, whether it's Alvar Aalto, Le Corbusier, Charlotte Perriand. Because of this, I think the inspirations come through quite naturally. It's like going to the market to buy fruit and vegetables – I am improving my tastes, my nourishment, every day. And those things that I fed myself really come through in this collection, I feel.
So, architecture, and sculpture, are the key influences?
Yes, I am always looking to Giacometti, Brancusi, Rodin, Noguchi. I think if you look at that work every day, and then make a bag, of course it will be like a little sculpture. Someone actually once said to me of my work, I don't believe it's leather, it seems like ceramic. And I think that captures my mode of working, and the feel of my pieces.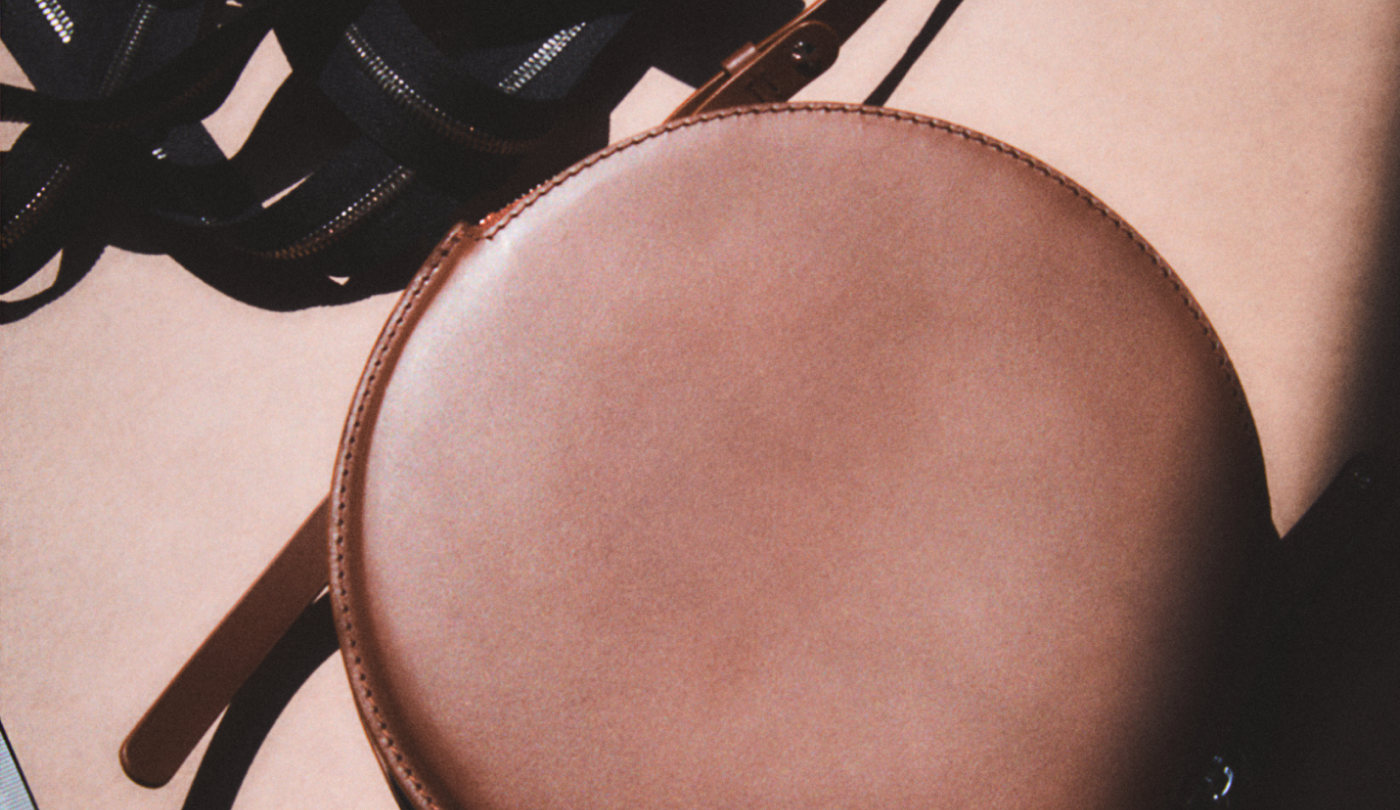 The bags are a huge part of your collection, and, as you say, they nod to the history of design, to figures like Corbusier. Tell me about them.
Funnily enough, I have never considered myself to be an expert on bags. Even though I worked at Hermès for many years, I was working
in ready-to-wear, so when I started my own projects, about fifteen years ago, bags felt quite new to me. As I did not have experience in another brand, I invented my own system. I was trying experimental things, doing as I felt. I worked almost like as an object design, an architectural designer; working with geometry, proportion. I never think of the object just as a bag; I try to draw inspiration from art, from furniture, from conceptual things - I think that's unusual in the world of bags and accessories. But, as I said, 15 years, I do not consider that to be an expert – there is always more to learn. Which was why this project was very joyful. With these bags, I was inclined towards a shape that was very round – which is new for me, as usually, while I use round corners, I do straight, pointer shapes. But here, all the pieces are very round, quite pure, even. Clean. Part of the inspiration for this was Ellsworth Kelly; he is a tremendous artist and his shapes are incredible, and a big influence here, alongside Corbusier. You see the influence of the latter on the shape of the "Tubular" bag, which also corresponds with a table and lamp I have designed, in leather.
As you say, you obviously have a background at Hermès, who are known for their exceptional work with leather. How did that influence your work here?
I worked with Hermès for seven years. Of course, that is an influence; it was a very high education. But my role there was ready-to-wear, not bags, so the influence was the general expertise, in terms of how to go deep into design solutions, how to prioritize discretion. It's a method, a mood, perhaps, that I translated here. My method of working is, I think, quite specific. I am always looking for a shape, or a form, that inspires me, that catches my eye, because it is new, or clever, or elegant. And here, when you combine that shape with leather, it changes completely, because the material is so specific, so important. And that transition was very inspiring.
Tell us about working with the leather.
The center of this project is the material. And leather is fascinating, because it is quite rigid, but it's also, at the same time, flexible. It molds to the body, it changes shape. It takes the forms that you start with, or that you draw, into a whole new dimension. I really see it as, technically, a very special material. In the middle of woodwork, and of fabric-work – that's how I see working with leather. There are also many looks to leather; it can be rustic, it can be very sophisticated, or showy, with lots of metal accessories. Here, I wanted to try and do something new; to challenge the classic leather systems or looks. I wanted it to feel like a new kind of material, something refreshing. No logos, no hardware, a certain purity. I think the public will appreciate that.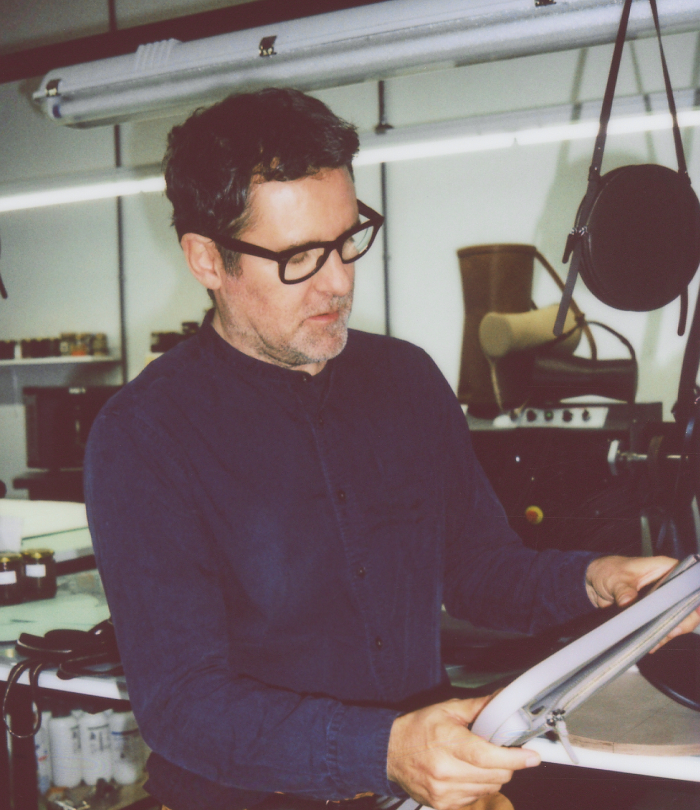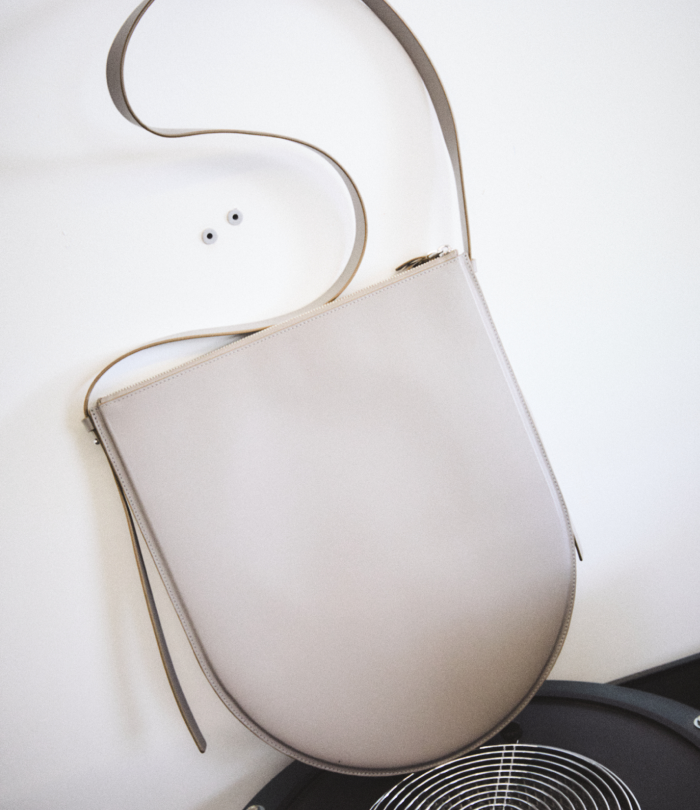 While the material is specific, the rest of the brief was quite open – you could make any kind of objects; furniture, ready-to-wear, shoes, bags. How did you decide exactly which objects to do?
It was strange at the beginning because we knew we would only be making nine items, all in leather, but we were also told to do whatever we wanted! The only thing that was clear and dictated was the material. I do not really have much experience with shoes, I have designed them only two or three times, in the past. So, I actually started with designing shoes – sneakers and sandals – because it felt instinctive to try something new, to extend my vocabulary into a totally new area, and to work very hard. And after, I started the bags, because I knew that when people said Isaac Reina, they would expect the bags. Of course, at the start there were thousands of possibilities, thousands of ideas. So, I really had to narrow down. I really wanted the collection to be focused; so that's why I limited myself, in terms of categories.
Why does this collaboration feel right for now?
I do think this project arrived at a special moment, after COVID. A lot of designers have been spending the last few years consolidating; they have been returning to their most classical pieces, or working on basics, concentrating on the essence of their brands, redesigning, reworking, rather than doing work that was especially new or creative. So, to do work that was really experimental, and creative, was a big contrast. It was like an explosion of possibilities. I enjoyed it very much. And that is not to say we didn't end up making very timeliness items – there is a classic black bag, for example – but it was the process that was unique, and free.